Some Historical Background III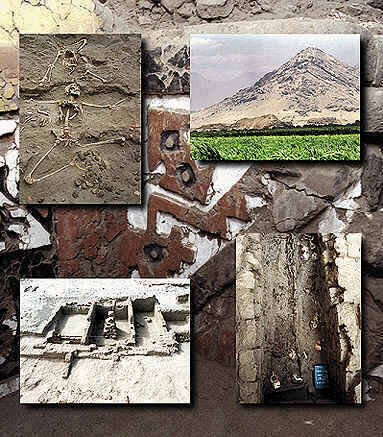 Many of Larco's interpretations were borne out during the 1940s by the work of North American archaeologist Gordon Willey and other members of the Virú Valley Project. In effect, the Moche presence in the Virú valley appears in phase III. Before this time the Gallinazo culture dominated the valley. The discovery of the tomb of a warrior priest at Huaca La Cruz became one of the most oft-cited lines of evidence to support the notion that Moche was a theocratic state. Little, however, was known of Moche urbanism. North American archaeologist Richard Schaedel suggested that Moche temples were not surrounded by urban settlements. Instead, he called them «empty ceremonial centers» and proposed that they were only occupied during certain times of the year, during pilgrimages. It was not until the work of Theresa Lange-Topic in the early 1970s that this scenario was revised.

Studies of Moche occupation sites have been complemented by research based on material remains. The discovery, for instance, of multicolored murals sheds light on Moche ceremonial activities and the functions of these sites. Studies by Kroeber, José Garrido, Carol Mackey, and Ricardo Morales at the Huaca de la Luna are especially revealing, as are those at Pañamarca in Nepeña by Schaedel and Duccio Bonavia and more recently at the El Brujo complex, in the Chicama valley (by Régulo Franco, César Gálvez, Segundo Vásquez and Morales) and at La Mina in the Jequetepeque valley (by Alfredo Narváez).
---
S P O N S O R S
S P O N S O R S